We are a voluntary unincorporated association. This is legal stuff that means we are a voluntary group  of people that run Rock The Lobster mainly for fun. Unfortunately lots of things cost money so we need to raise money to cover our running costs.
There are five people on the Rock The Lobster committee: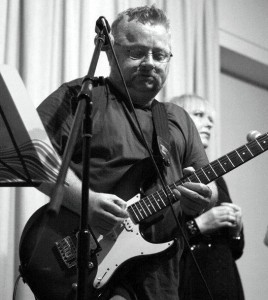 Malcolm Birtwell aka Malcypoos is our chair. He is an experienced multi-instrumentalist and songwriter who has been performing live in rock bands for many years. Malcolm's original music may be found on Facebook, Soundcloud, Reverbnation and Number One Music. He has played with Green Beach, Nofix d'Bode, Better The Devil, Almost Angels and collaborated with many other musicians. He currently is musical arranger, lead guitarist and backing vocalist in U-WATT. His main instrument is electric guitar although he can play bass guitar, drums, various percussion and can sing baritone. He is also a poet, aspiring author and has been involved in amateur dramatics. His poetry is published online under the nom de plume Isaiah Shannock.
Ervin Munir is the Teasurer and a committee member and liaison with our main sponsor Newbarn Ltd and their associated charity Blue Pits Housing Action. He is a singer/song-writer and regularly plays acoustic guitar and sings, solo and with friends, at Rock the Lobster and other local venues in and around Sheringham.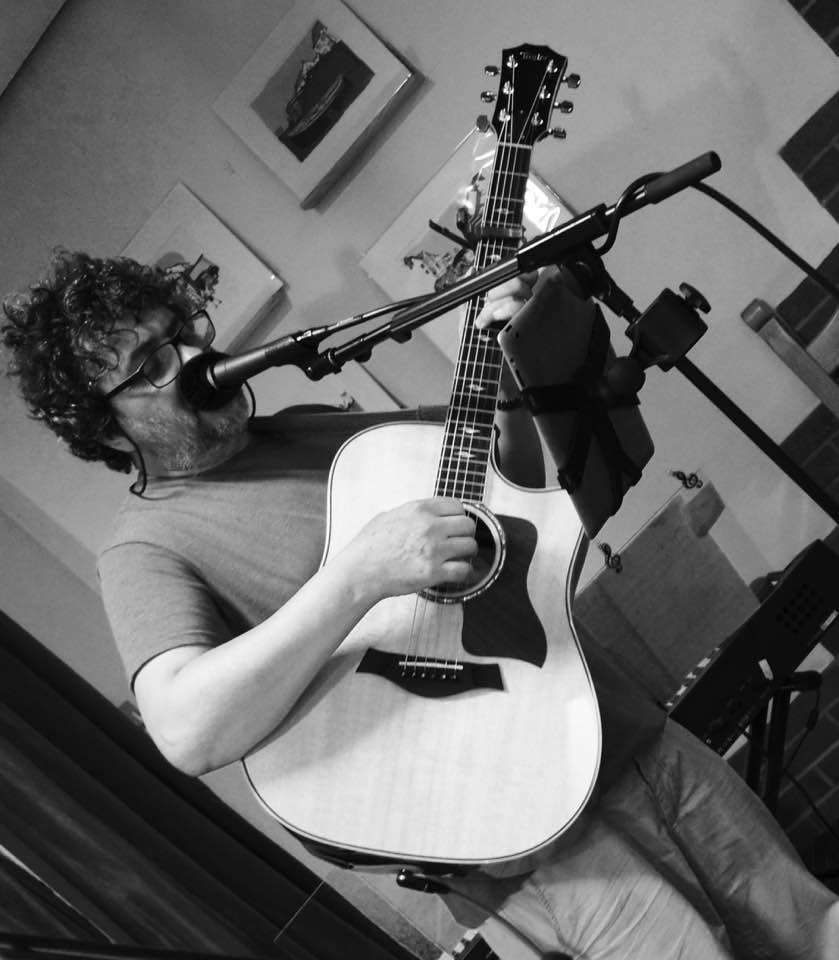 Please visit www.ervinmusic.co.uk .
Ervin set up the Rock the Lobster record label and produced and mastered the Chilled Lobster 01 album (CD, iTunes, Amazon, Spotify etc.) of original songs, working with many local musicians. He is currently working on a followup album/EP.
He sings and plays acoustic guitar (and kazoo) in a local band called Cutting the Mustard (http://www.cuttingthemustard.band).
He also plays piano, having just about passed grade 4!
He has a home recording studio based around Logic Pro X and an Apogee Element 88.
He also runs a Facebook page for musicians, singers and instrumentalists called Song Writers which provides a support resource for song writers.
In late 2018, Ervin joined the board of Playing for Cake; a community interest company delivering interactive music/singing sessions for anyone, including people with Parkinsons, Dementia, Breathing difficulties etc. visit http://playingforcake.uk/ for further details.
David Moore
is a committee member.  He was born in 1945 and brought up during the 50's and 60's an absolutely brilliant time to be a teenager!  He got married in 1971 and lost his way a bit with music and didn't keep up to date with the current trends at the time.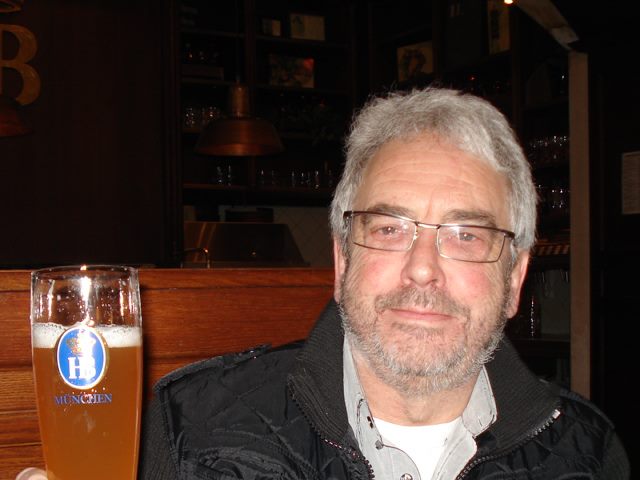 However about ten years ago he rekindled his interest again along with some involvement with local Rep companies.   He doesn't play any instruments and he doesn't sing except in a local choir. He has however followed Rock The Lobster since it's inauguration at the Lobster Public House up to the present day at the YHA. His active participation in filming the performers, editing and posting the resultant videos onto Facebook and the like, is invaluable. He has great admiration for all musicians (well most of them) and hopes to help RTL for as long as he can.
.
Tony Purdy is a committee member. He moved from Hemel Hempstead to Sheringham in 2016 after taking early retirement/redundancy.  He has been playing guitar since about the age of 14, however it wasn't until his mid-twenties that he discovered his voice.  His wife brought home a Don Williams album and he was suddenly hooked on country music (that said his favourite bands are still Thin Lizzy and The Who).  Today his main area of interest in terms of what he plays is probably "Americana" which often means very stripped back story songs, with just one man a guitar.  The journey to this music came about when the guy who played drums for Don Williams (who was from Hemel) moved to the Nanci Griffiths band, she then played Hemel Hempstead.  As well as her own songs Nanci played stuff by Townes Van Zandt, and others, following these links Tony arrived a Townes, Guy Clark, John Prine, Rossanne Cash, and others.  He have a reputation for performing sad mournful songs, which is probably justified 😊.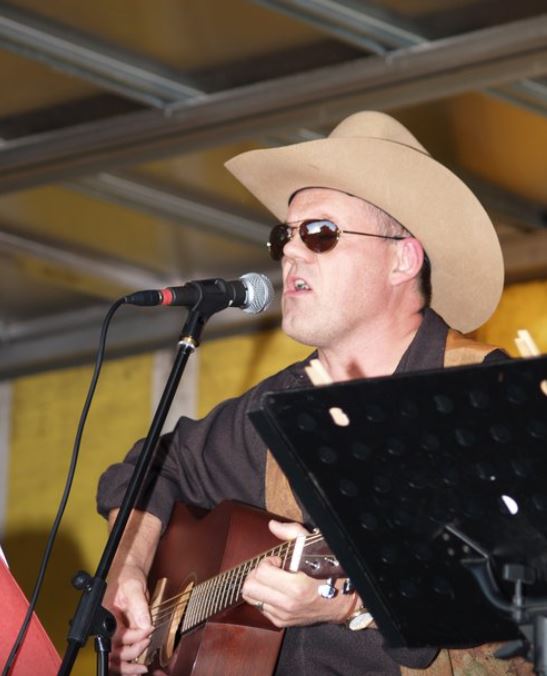 Tony is also a talented artist and regularly holds exhibitions in North Norfolk.
In his professional life he was a Research chemist and latterly a Safety Advisor, it is his knowledge and understanding of safety matters that brings him to the committee for RTL.
.
Owen Pauley is a committee member.